There is probably no one in the world who hasn't heard about this game: Soccer/Football. Soccer has a massive fan base. There are thousands of young kids out there who wish to represent their nation at the international level and play for their favorite club team. Though it is important to have the willpower to succeed. It is equally important to have the proper gear.  
We are soccer fanatics and we love shoes. That means we love to play the "beautiful game" and we're always checking out players' soccer cleats. TopCleats was created because we want to help players find the perfect gear to play the game. On the site, you'll find information for the best cleats over every kind: wide feet, cleats for kids, high top, with arch support or ankle support, and much more! 
Check out our Soccer Cleats Buying Guide to make sure you get the pair that is best for you. Also, check out our post if you're looking for the most expensive cleats.
Plus, you'll find information about soccer that will help you better understand the game as well as guides including how to maintain your maintain gear. 
We're always updating our content, so make sure you keep coming back to learn more!
Soccer defenders play much differently than their teammates in the midfield or the attacking line. Defenders spend more of their time in a soccer match
Read More »
Blog
Your legs are under attack. A 2020 study found that 60%-90% of soccer injuries occur in the lower limbs, and many soccer players injure their
Read More »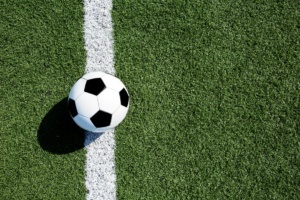 Blog
Soccer is a sport with plenty of confusing terms that can leave beginners wondering what's going on. Promotion and relegation are two terms that confuse
Read More »
Blog
Any soccer player will tell you that your cleats are the part of your uniform that can get really dirty, really fast. You might leave
Read More »
Soccer Guides
Is It A "Field" Or A "Pitch?" Depending on what part of the world you're from, you may have heard a soccer field called a
Read More »
Blog
Soccer balls work best when they're pumped full of air into a perfectly spherical shape. However, this makes them pretty difficult to travel with, especially
Read More »
Blog
A Cap Is Not The Same As A Hat Just like any other sport, soccer is packed full of strange and confusing words and phrases
Read More »
Blog
In general, soccer is known for very low-scoring games. A basketball match could reach scores in the hundreds. Soccer teams will rarely score more than
Read More »
Blog
Like most sports, soccer is seasonal. This gives the teams and players a chance to recover from a hectic and physically intensive season. However, each
Read More »
Blog
At the end of a game of soccer, your uniform can often be left looking worse for wear. Your jersey will probably have a few
Read More »